AMMREC2012 mobile money research capacity building workshop
Kenya School of Monetary Studies (KSMS)
1st April 2012
Background
As an extension of the AMMREC2012 conference, the organizers have recognized a need for capacity building and conceptualized a one day workshop to discuss the cutting edge research methods relevant and applicable to mobile money.
The objective of this workshop is to introduce and expound on some of the techniques that have been utilized by researchers who have closely investigated the adoption and impact of mobile money in Kenya. Predominantly the workshop will focus on methodologies, where they have been applied and what they can be used for. This will then be followed up with more extensive capacity building initiatives and research cases.
The workshop is organized by AMMREC (University of Nairobi), sponsored by Financial Sector Deepening (FSD) and hosted by Kenya School of Monetary Studies (KSMS).
Tentative Program
Time

Paper/Session

Presenter/Facilitator

10.30 am - 11.00 am

Arrival and registration

KSMS

11.00 am - 11.15 am

Opening remarks

Ravindra Ramrattan, FSD

Session 1

11.15 am - 12.30 pm

"Financial Diaries" as a way to understand the consumers of MM products

Dr. Guy Stuart, Microfinance Opportunities, Washington, D.C. and Fellow Harvard University, USA

12.30 am - 01.00 pm

Q&A, Discussion

01.00 pm - 02.00 pm

Lunch Break

FSD/KSMS

Session 2

02.00 pm - 03.15 pm

"Ethnography" as a qualitative research technique aimed at learning and understanding a phenomena in the life of a cultural group

Dr. Olga Morawczynski, Project Manager, Financial Literacy Project, AppLab, Uganda

03.15 pm - 03.45 pm

Q&A, Discussion

03.45 pm - 04.15 pm

Tea break

FSD/KSMS

Session 3

04.15 pm - 05.30 pm

"Panel Data Methods" as used in studying a particular subject within multiple sites, periodically observed over a defined time frame

Dr Lydia Ndirangu , Researcher at the Kenya School of Monetary Studies (KSMS)

and

Vivien Marles,

Managing Director of InterMedia Africa

05.30 pm - 06.00 pm

Q&A, Discussion

Session 4

06.00 pm - 06.15 pm

Break

06.15 pm – 07.00 pm

"Randomized Control Techniques" as a technique to measure adoption and impact of interventions

Emily Cupito

MPII Africa Project Coordinator, Innovations for Poverty Action.

07.00 pm - 07.15 pm

Q&A, Discussion

07.15 pm - 07.30 pm

Closing Remarks

Tonny Omwansa, AMMREC, UoN
Presenter Profiles:
Dr. Guy Stuart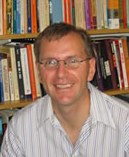 Guy is an Independent Consultant who uses "bottom up" research methods such as Financial Diaries and participatory processes to identify ways for financial service providers to meet the needs of low-income individuals and households more effectively. He is a Senior Advisor to Microfinance Opportunities, on their client-focused research projects. He is also a Fellow at the Ash Center, Harvard University, where he conducts research on distributed service delivery systems.
He received his PhD from the University of Chicago in 1994, and subsequently worked for four years in Chicago in the field of community economic development. He has served for 13 years as a Lecturer in Public Policy at the Harvard Kennedy School teaching courses in management and microfinance. He currently handles Executive Education programs at the school.
Dr. Olga Morawczynski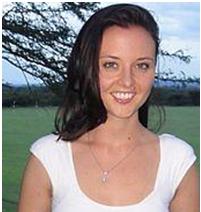 Dr. Olga Morawczynski is interested in "following the money". She has spent ample time looking at how cash circulates within families, and between villages. She also pays attention to where it ends up when it is not moving—from being stuffed in holes and shoved under mattresses to being hidden in belts. Olga first came across mobile money (MM) when she started her PhD at the University of Edinburgh.
She became enchanted with M-PESA after studying the impact of usage on the daily lives of poor Kenyans and has since travelled the world looking at other branchless banking solutions. Olga has published widely in the MM space and her work has received recognition. It has been cited by various news sources, from the Economist to CNN. One of her papers was also noted as being in the top 20 of the field by the GSMA.
Vivien Marles
Vivien is the Managing Director of InterMedia Africa. For the past six years she has been a UNDP Technical Expert in Research and Capacity Building, living and working in Kenya, East Africa. Vivien is a seasoned research practitioner specialising in audience measurement, media research and communications for development research. Vivien has held senior research and broadcasting strategy positions with leading media companies, including BBC and Granada Media Group in the UK. As a research-based consultant for international media owners she specialised in work on the application of audience and media research in programme making, schedule development, digital strategies and marketing.
During the past 6 years, Vivien has built a strong reputation across Africa for working with clients to produce and deliver high quality qualitative and quantitative research. She has been active in building capacity through a unique applied training programme in conjunction with Strathmore Business School (Kenya) and through the Research Clubs of Kenya (RCK) - an initiative directed at secondary and tertiary students in Kenya to instil good practice in the practice and application of research from an early age.
Vivien's core competencies lie in the areas of communication and media research. She has developed and devised innovative research methodologies including online quantitative and qualitative techniques, hybrid quantitative and qualitative methodologies and sophisticated deliberative research techniques for a diversity of media and international development clients. Her passion is to extend the application of research across Africa and the Middle East and to build strong capacity for the conceptualisation and delivery of first class media and communications research.
Dr Lydia Ndirangu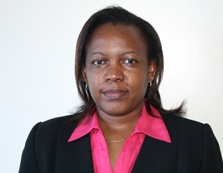 Lydia Ndirangu holds a PhD in Social Sciences (Development Economics). She is a researcher at the Kenya School of Monetary Studies (KSMS), Central Bank of Kenya where she heads policy research and training. Her main area of interest is on financial inclusion. Lydia is currently focusing on branchless banking and agricultural finance.
Previous to joining KSMS, Lydia worked as a Policy Analyst at the Kenya Institute for Public Policy Research and Analysis (KIPPRA). She worked on agriculture, rural finance and social policy issues. She has also worked with the Institute for Policy Analysis and Research (IPAR) in Kenya and at the Coffee Research Foundation as an agricultural economist.
Emily Cupito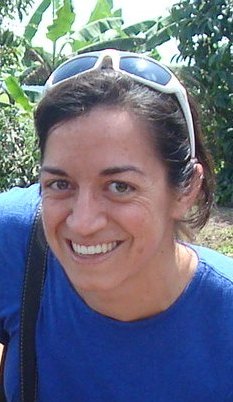 Emily Cupito is the Africa Project Coordinator for the Microsavings and Payment Innovation Initiative. She helps develop and support new savings and payments projects as well as lead outreach to African researchers.

After joining IPA in 2010, she managed data collection and analysis for an evaluation of Village Savings and Loan Associations in Uganda, Malawi and Ghana.
She currently resides in Kampala, Uganda. She received a Master's in Public Policy from Duke University and a Bachelor in Economics and Public Policy from the University of North Carolina at Chapel Hill.
For more information :
Send an email to ammrec2012@uonbi.ac.ke
or
Call mobile numbers: 0732 817586,0707161195
Copyright © 2012. All Rights Reserved.
Site developed & maintained by ICTC, UoN